Lagos, Nigeria I Tuesday, 28th June 2022
MOMO PAYMENT SERVICE BANK STATEMENT
MoMo Payment Service Bank (MoMo PSB) is aware of media coverage related to some customer-initiated transfers. This was halted as soon MoMo PSB became aware of it on 25 May 2022, which resulted in a temporary restriction of services. Core services were fully restored within 24 hours and MoMo PSB has worked with relevant stakeholders to reverse the vast majority of those wrong transactions, whilst through the legal processes we are working to reverse the remaining.
No customer funds were lost and all customer data is secure. MoMo PSB does not anticipate any material financial impact from the issue and has since May 26 continued to operate normally, remaining focused on its financial inclusion mandate, in line with the Central Bank and National objectives on Financial inclusion.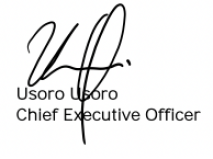 About MoMo Payment Service Bank
MoMo Payment Service Bank (MoMo PSB) is the Fintech subsidiary of MTN Nigeria. It is licensed by the Central Bank of Nigeria (CBN) to provide payment and financial services targeting the unbanked and underserved market segments. Guided by our common belief that everyone deserves the benefit of a modern connected life, MoMo PSB will drive the delivery of basic and advance financial services to enrich our customer's lives and create shared value for all our stakeholders.